Sorry, Blitz Wholesaling 2.0 Is "Off The Market"
(There's No Waiting List, So If You Get An Invitation, Pay Attention)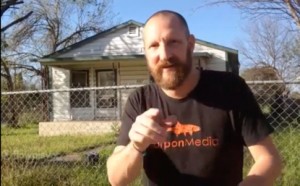 Hey Rob Swanson here.
I recommend you sit tight for now and pay very close attention to every email you get from me because when (…or I should say…"if") the doors to the Blitz Wholesaling 2.0 open back up, it will be very limited.
…If you want in, you can't mess around…
Money loves speed and so do I.
That's why the Blitz Wholesaling 2.0 was designed as the fastest, step-by-step way you can launch, grow and scale your real estate investing business.  EVER.
Not sure if it's for you?
That would be odd, especially since Blitz Wholesaling is the EXACT SYSTEM I've personally used to pocket well over $200K+, month after month, AND put over $2.4 Million in the bank.
Yeah, that's fun.
Bottom line, you're either making money or excuses, but not both.
As always, it's your choice.